Do you have itchy feet? Do you like to go to places and explore them? Of course, it is a great thing to go to new destinations and explore. If you are wondering to visit a new place then you must check out Alibaug.
Of course, though Mumbai is one of the most fast-paced cities in the country with hardly any time to breathe, Alibaug is essentially the respite of urban life. The long beaches coupled with upscale resorts and hotels bring forth quite the type of accommodation that would be a good break from the city activity. You can do your booking at places like Radisson blu resort & spa alibaug and ensure that you stay comfortably and easily once you are there.
You know what, the entire view of the Arabian Sea further adds to the charm and serenity of the place. In fact, you must surely consider a weekend getaway to Alibaug. There are some of the amazing places to visit in Alibaug that you must opt for when you explore the port city. Here are some of the tourist places in this area that you may want to explore during your trip to Alibaug.
Splendid Alibaug Beach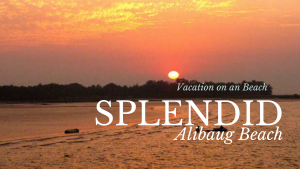 Alibaug Beach is definitely one of the most famous and finest places to visit in Alibaug. What sets this beach really apart is how the sand gets dark and coarse, which is quite distinct. In fact, it makes for somewhat a romantic spot for partners who desire to indulge in an engagement by the beach. The right and most amazing time to visit the beach is from November to July so it would be good if you try to plan a trip accordingly. You are surely going to love the wonderful ambiance at this beach.
Varsoli Beach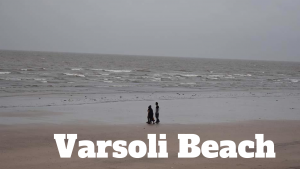 Second, to Alibaug beach, the Varsoli beach is loved as the second most sought-after place to visit in Alibaug. It is a preferred tourist spot that many people opt to choose when they are planning for a quick trip to Alibaug. It is much famous for its cottages, resorts, and lavish hotels that face the alluring Arabian Sea. There are so many amazing sites at this place that you would not want to miss out. After all, it is about exploring the natural allures for your delight and comfort.
Kolaba Fort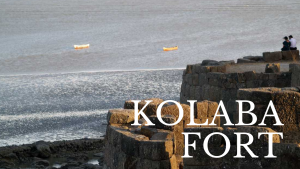 It is not just the beaches that make Alibaug an amazing place, they also have diverse places to visit in Alibaug that would enthrall you. The Alibaug Fort is one such destination that would captivate you with its history and significance. In earlier times, it used to get used as a naval station during the time of Veer Shivaji Maharaj's rule in Maharashtra. The fort carries an important place in the country as a properly protected monument. You surely will have a good time here.
Kihim Beach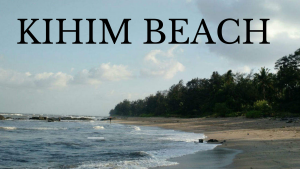 Nearly 12 km away from the city of Alibaug is the spectacular Kihim Beach. The beach is spotted with exquisite coconut trees and refreshing air to breathe. These two factors alone make this place one of the highlights of visiting the beach when you are in Alibaug. What makes this place really romantic as well is how the beach shorelines have different seashells strewn around. You surely are going to love this place once you go there. The amazing sites along with some refreshing environment are one thing you cannot miss out on you.
Kashid Beach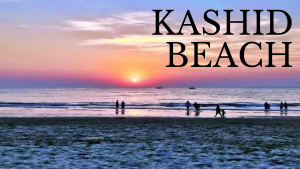 Talking about Kashid Beach, it is not only one of the famous places to visit in Alibaug but it even holds quite a reputation in Maharashtra as well. Spreadeagled across three km, the beach is encircled by exquisite trees and shrubs that make it somewhat an ideal setting for beach bums who wish to rush to the shade after a wonderful dip in the sea! Beater away your partner for a lovely trip to this Kashid beach while when you are hanging out in Alibaug. Come on, these are the small activities that are going to make a great impact on your life. You surely are going to have a rich and rejuvenating experience once you are there.
Akshi Beach
A tranquil and calm setting is what you are looking at then you should pick the Akshi beach as one of the tourist places to go to. It is located smack down in the center of the Alibaug beach and Nagaon beach. Fundamentally populated with fishermen, the beach is much calm and soothing to your body and mind. You can comfortably take a walk on the beach, submerge your feet in the water and even have a pleasant time. You are surely going to have some quality time spend in the area here. No matter with your spouse, family, or friends; the place would not disappoint you for sure.
Kanakeshwar Forest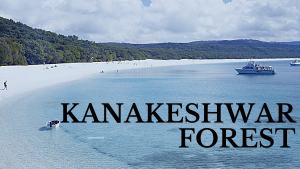 If you like forests and nature then it is a place for you. Along with some wonderful beaches and forts that are present in Alibaug, you can easily indulge in some wilderness exploring the realm of Kanakeshwar Forest. You will be in a position to witness a myriad flora and fauna coupled with some fascinating birds and wild crows. You can even hike up the forest trails or even camp inside the forest. This is ideal for adventure-seekers who love to trudge around in forests. Of course, you can unwind in the camps of this forest and experience a great time.
Undheri Fort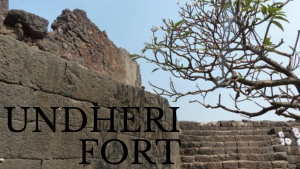 Situated in the Raigad District, the Undheri Fort situated on the Undheri island is another interesting place you may want to visit on your trip to Alibaug. It is nearly 300 meters away from Kandhari and should definitely be on your list of destinations to visit in Alibaug. You can conveniently reach the island along with the fort by talking to a local fishing boat that can be got from the Alibaug mainland. Certainly, a nominal fee is going to be charged by the fishermen.
Conclusion
To sum up,  you can book your room in Radisson blu resort & spa alibaug before you go to this destination. After all, you can explore the amazing places in Alibaug once you have a good place to stay in!