Followers of the Toronto Raptors face a summer clearout as some of the team's best-known players and coaches get set to depart. It's always a difficult time for fans with little to get excited about other than the transfer news but following the deals isn't easy. There's no shortage of gossip and rumors to cut through before you get to the confirmed trades.
The news feeds of certain teams have been occupied by upcoming games, with fans concentrating on the NBA finals betting. But at Scotiabank, it's all about the comings and goings. How much of head coach Nick Nurse's backroom staff will be at the club for next season? Will he get the names at the top of his wish list during the trades? Will they do enough in summer to give fans the success they crave next season? It's a fascinating time to be a follower.
Fans want value for money
Those loyal to the Toronto cause have been starved of glory in recent times. The club has failed to live up to the dizzy heights set when winning their first and only championship in 2019. They did bag the division title in 2018, 2019, and 2020 but were missing that one touch of quality and consistency to take it to the next step. Supporters will be back in attendance and the paying public will want value for money.
One of the Raptors backroom staff who certainly won't be at the club next season is assistant coach Sergio Scariolo. That is a huge loss to the team when stability at the coaching level is required but it's understandable, certainly from Sergio's perspective. The assistant coach moves up the ladder, becoming a head coach in Italy where he will aim to bring his experience from working in the NBA. He has a real chance to show what he can do.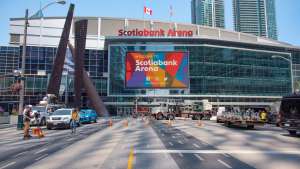 It may be a lower level but if he can find success in Italy he's sure to return to the NBA as a head coach. This is a chance for Sergio to prove he has what it takes. Sometimes you have to take a step back in order to progress and Raptors fans certainly send the team's former employer off with their best wishes.
He could be joined at the exit door by general manager Masai Ujiri who knows his contract will expire in the off-season and it remains to be seen if he'll continue at the club. It's not yet known if those above him in the Raptors pecking order wish to stick with Masai or if the man himself has other ideas in mind. Rumors suggest he is already hunting for a new position but, at this stage, it's nothing more than rumors.
Three are free to go
Three players you certainly won't see pulling on the famous colours of Toronto in the future are Stanley Johnson, Aron Baynes and teammate, and Kyle Lowry. Fans of Toronto will have mixed feelings about those departures but will be eager to see the team replace them with players of higher quality after a poor season.
Johnson arrived as a big name for the future of the club, a man expected to hit the ground running, but his time at Raptors ended in bitter disappointment. He did play some good basketball last season but, overall, it was nothing near what he is capable of. It was nothing near what fans hoped for. The little he did during the losing run at the end of the season means he won't be too difficult to replace.
Another high earner and under-achiever from the Toronto squad were Baynes who arrived for a deal worth nearly 15 million dollars last year. For their money, the Raptors got little in terms of value. Baynes has a clause in his contract that is likely to see him leave as a free agent. It'll free up some wages, catch the attention of other clubs and allow the player to wipe the slate clean and start afresh with a new club. There's certainly a good player in there somewhere, he just has to dig deep and find it. Again, he will leave with the club's best wishes and the focus now moves to replace him.