Are you planning to start a family? Or perhaps you are dreaming of buying your first car, or you need an extra push to make your fairy-tale wedding a reality? A personal loan could be what you need to make your desires a reality.
Borrowing money is a big decision to make. This article explains how personal loans work and the terms they might offer. Without further ado, below are 9 things you should consider before applying for a personal loan.
1. Make Sure You Meet the Prerequisites
Regardless of the personal loan you are applying for; you need to satisfy the following requirements:
Be at least 18-years old
Should be either a citizen, permanent resident, or a holder of an eligible visa in the lender's country of operation
Should reside in the lender's country of operation
Should meet the lender's minimum income requirements
Should not be going through bankruptcy
Should have a good credit score
2. Define Your Needs
Before considering taking these loans, you should first and foremost ascertain the motive for borrowing. According to financial experts, you ought to ask yourself several times whether it is possible to delay the purchase or use your savings. If that is not achievable, then how much do you need and for how long?
3. Consider Your Overall Finances and Your Ability to Repay the Loan
These loans might appear to be a quick-fix for all your urgent financial needs; however, they can come with a short repayment period and a high-interest rate. Therefore, you should consider your other financial obligations and loan repayments and be sure you can repay the loan.
4. Apply for the Right Amount
It is essential to keep in mind that these loans are meant to assist you in the short term. You can use a borrowing calculator to give you an idea of how much you can borrow, depending on your lifestyle and income.
If your income does not meet the minimum repayment requirements on the amount you are applying for, the lender might not process your loan. If things are not adding up, consider extending the loan term or reducing the loan limit to cushion yourself from the impact of the loan repayment on your finances.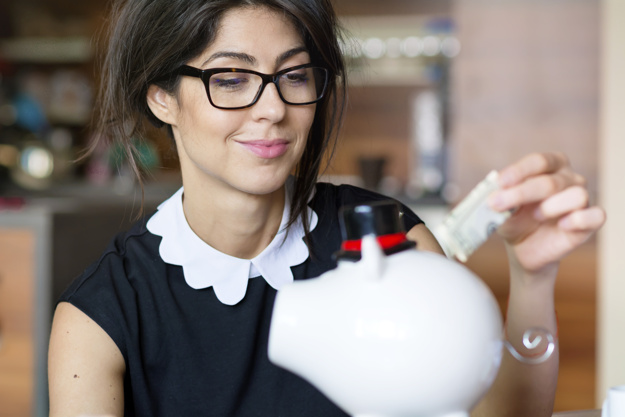 5. Build a Good Account History
If you have already transacted with the lender before, they will have a pretty good idea of your financial prudence and loan repayment behavior. Your prompt repayment of loans will help build your account history, making you eligible for a higher loan limit.
Since these loans are easy to apply for and are usually dispersed within a day if approved, it is easy to find yourself going for a more considerable loan amount than you need. Always limit the amount to your original purpose.
6. Maintain a Good Credit Rating
Ensuring you pay your electricity bills and other loans on time can contribute to a favorable credit rating. However, if you have a history of arrears, missed loan repayments, or other debt collection issues recorded by the credit reporting body, your credit rating might be negatively impacted.
Also, keep in mind that making several loan applications with numerous lenders might also affect your credibility and chances of securing a loan.
7. Have a Good Savings Record
Regular contributions to your savings account can be another way to demonstrate your ability to repay your loans. Proving that you can set aside a certain amount of money every week or month helps confirm that you can manage to repay your loan regularly.
8. Watch out for Interest Rates and Extra Costs
Interest rates and extra costs can make a big difference in how much you get from your initial loan. Before applying for a loan, you might want to consider the origination fees, interest rates, and prepayment penalties.
9. Remember The Fixed Interest Rate
One of the good things about these loans is that they have a fixed interest rate, allowing you to better manage your finances.
Ready to Apply?
If you are ready, you can apply for a personal loan online at any time Before applying for a loan, be sure to talk to a financial advisor to help you determine whether taking a loan is the best option
About the Author:
Ray is a sought after thought leader and an expert in financial and money management. He has been published and featured in over 50 leading sites and aims to contribute articles to help novice financial planners. One of his goals is to impart his knowledge in finance to educate and help ordinary people create and achieve their financial goals.