When you're looking for some amazing glassware to add to your collection, you can't go wrong with the tumbler. Ostensibly not entirely glass—they can be plastic and stainless steel as well—a Tumblr is a magnificent beverage container for any occasion. They can contain hot drinks, and cold drinks, be insulated, travel incredibly well, and much more. Better yet, they're durable, versatile, and easy-to-use items that can be ideal as a promotion for your next giveaway, trade show, or conference. It doesn't hurt that tumblers are one of the most popular types of glassware. Today, we'll explore five reasons customers love tumblers and how you can use that to your advantage.
Tumblers Are Useful
Tumblers are useful because they can be used for a variety of things. For example, they're great for outdoor activities such as hiking, fishing, running, and camping. They're perfect for exercise sessions, long walks, and even just keeping in your car when you want to take your morning coffee with you and not worrying about being late for work. Tumblers are also useful as everyday drinking glasses and as travel cups, making them convenient to bring along anywhere you go! Tumblers are so versatile that they're ideal for sports and many other social functions. Because staying hydrated is so vital to any type of exercise you do and even just throughout your daily activities, having a tumbler full of water nearby is incredibly useful for most occasions. Whatever sport you play, tumblers make it easier than ever to stay hydrated.
Tumblers Are Good for Promoting
Tumblers can be used for promoting your business or a special event. Consider using them to promote a product or service, or to raise awareness for a cause you care about. The possibilities are endless! So what's the best way to go about promoting with your Tumblr? First and foremost, you're going to want to put your company logo and information on it. With that in place, you have what is essentially a billboard your customers will carry around as they passively promote your brand. You can also give them away at trade shows as a fun item to remember your company by, to employees as an incentive, or to customers as part of the giveaway/loyalty program. There are endless possibilities for promoting customized items like this, suspend some time developing a plan and enjoy the business that comes your way as a result of your awesome items. Use them in conjunction with other marketing ideas to really impress your customers.
Customizable
Like many other kinds of drinkware, tumblers are incredibly customizable. They're available in a wide array of colors and designs, perfect for suiting any style or personality. There are also plenty of different sizes including pints, half pints, and larger half-gallon tumblers. If you want to have a ton of beverages available instead of just 20 oz at a time, you can't go wrong with a large tumbler. Most tumblers are insulated and can keep drinks hot or cold for hours at a time. Tumblers can also feature designs from your favorite comic book characters to whatever logos or company information you'd like to put on them. Companies that offer custom tumblers with logo to their customers can take advantage of getting their logo and brand information out there while giving their customers something truly unique to show off to their friends. Most tumblers have lids and straws, too, making them further customizable for your customers.
Versatile
Tumblers are versatile and can be used for a variety of functions. This versatile is distinctly different from all the activities you might use one for. We're talking about using them for hot or cold beverages (many tumblers are insulated). While tumblers are designed to keep hot drinks hot and cold drinks cold, it's also great for other uses too. Whether you want water, juice, soda, coffee, soup, or pretty much any other hot liquid (you could also use it for cold drinks and foods like cereal), tumblers are great for any purpose. Tumblers also have lids and straws, making them easy to drink from and keeping your beverages safe as you move. If that's not versatility, we don't know what is!
Reusable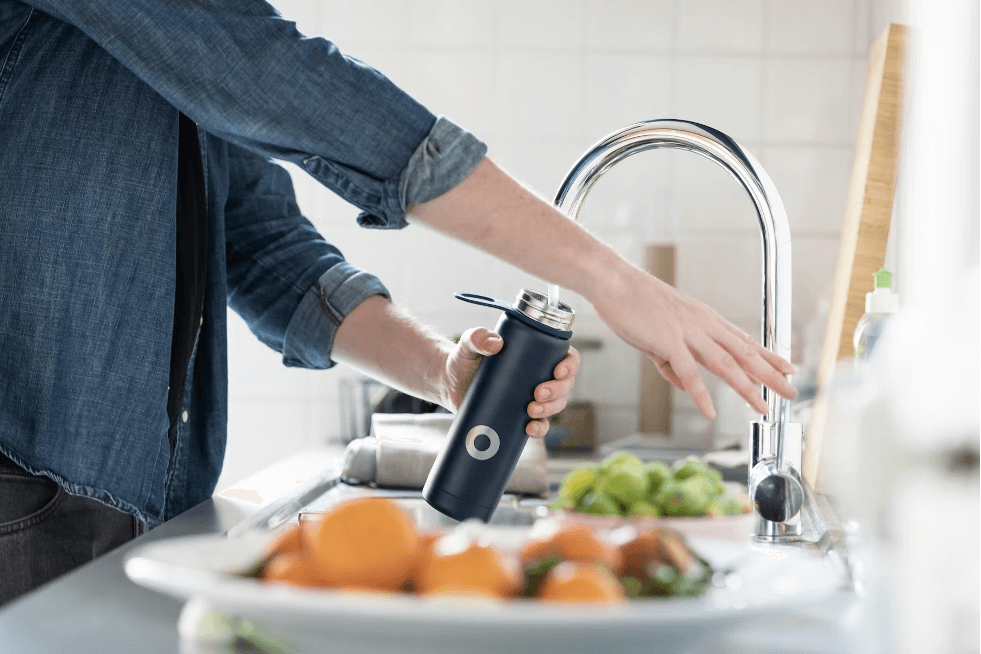 It might seem a little obvious, but a customized tumbler is a reusable drink container that can be used for a long time. Since they're so durable, they last for a while and customers usually keep these types of gifts for several years until they wear out. That makes them a wonderful way to promote your business while giving back to your customers. Besides, who can't use a reusable cup or tumbler? You'll find the answer to that one by looking around at all of the reusable water bottles, tumblers, and beverages people walk around with every single day. Not only is that a good thing for the environment, but it's also great for getting people interested in your business.