San Francisco is a world-class city and a go-to destination for many. Without a doubt, the beautiful City by the Bay with its "live and let live" attitude is the perfect place to start a business.
For many, visiting San Francisco is an experience they will cherish for a long time. You cannot ignore all the natural landmarks, the amazing views, the sweeping skyline, and the culture, dining, and art in general. This City simply has it all, and this is true for a great work environment as well.
Most certainly, many of the visitors dream about living in San Francisco.
Are you one of them or you are yet to visit this beautiful, full of life city?
Whether you are looking for a job or want to start a business, with more than 76 million square feet of office space, San Francisco is a great place to do that. Here are four reasons why you should do it: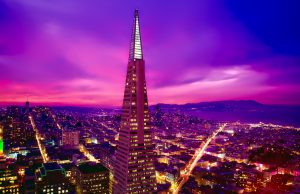 1. The fog 
Even those who find fogs creepy will see the romance in the early morning fog in San Francisco. It has a name given by the locals – Karl and has a Twitter fan page as well.
2. The coffee
You can't spell work without coffee. Technically, you can, but you're going to miss that "o," the circle representing that coffee mug, the vital ingredient for a successful day in paradise. There is nothing like sipping on a caffeinated drink to get your day started.
3. The food
It makes sense for a place like San Francisco to be home to highly-acclaimed restaurants. If you are looking for office space San Francisco, you will most-certainly enjoy delectable lunch hours.
4. The architecture
This city couples perfectly a traditional and modern design when it comes to architecture. Everywhere you look, you see a touch of New-Gothic, Art Deco, Victorian, and contemporary style.
San Francisco is a great place for startups!
Hiring in San Francisco is a dream. The City is heaven for tech professionals, web designers, product-driven engineers. Also, some of the best schools in the country are located in or around the Bay area.
Speaking of tech, no one does networking like the techs from San Francisco. On a daily basis, you can go to several educational talks, meetups, networking events, you name it! And introducing yourself into the startup scene is as easy as a piece of cake.
Another great advantage of starting a business in San Francisco provides you an excellent opportunity to find an investor. The City is home to many prominent capital firms, venture investors, and incubators. Also, Silicon Valley is not that far.
Nothing beats the credibility of saying, "Our agency is based in San Francisco."
You have to admit it, saying "Our company is in Indianapolis" just doesn't have the same ring to it. And there is nothing you can do about the fact that general perceptions influence sales.
Let's wrap up
Not only San Francisco is a great place to visit, but it's also a dream destination to live and work in. If you are seeking faster work progress, tasteful events, motivated people, and good coffee, this is the place to start or expand your existing business.