Are you a photography enthusiast who owns a GoPro camera? Do you want to get creative with your clicks and video shoots? Try these tested and proven photography tricks to enhance your photos and videos making the experience and come up with surprisingly creative videos and photos.
You do not need to be a professional photographer to try these simple tricks.  The sheer portability and functionality of GoPro cameras along with little technique and trick can get you stunning shots.
Trick 1: Make the best use of time-lapse mode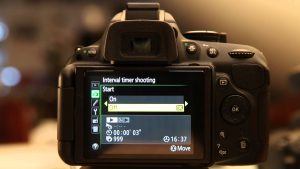 Make optimum use of time-lapse feature while using your GoPro cameras. Do not manually keep pressing shutter but set off the time lapse and later pick your desired shots. You can create beautiful visual narratives with a professional touch. Just have a story and planning in mind while capturing scenes and intelligently compress hours of shooting into beautiful video clips of few seconds.
Trick 2: Tired of fisheye distortion in GoPro Photos? Use Linear FOV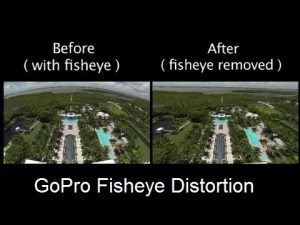 GoPro camera photos have a distinctive fisheye appearance due to its ultra-wide lens. But this is often a distortion that is usually corrected later in GoPro Studio or Lightroom, the video editing software for GoPro cameras.
An easy tip is to adjust the field of view (FOV) available in the photo and video modes directly on your GoPro camera itself. You can eliminate distortion without compromising image quality with the Linear FOV feature present in GoPro HERO6 Black and both HERO5 cameras. However, the feature is only available in the Timelapse Photo mode and not the Timelapse Videos. Still, something is better than nothing! Do try Linear FOV while taking aerial shots from drones. It will not disappoint you.
Trick 3: Camera strap as GND filter replacement!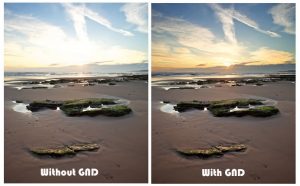 During landscape or waterfall shoots, if you want to decrease the brightness of the sky, hold the camera strap or a black piece of paper over top half of the lens. This will darken the sky without affecting the rest of the frame. Thus you have a handy replacement of graduated neutral density (GND) filter!
Trick 4: Reduce camera shake, use mounts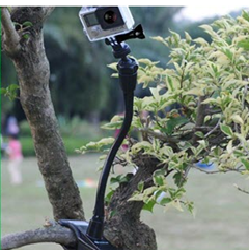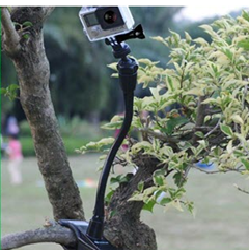 For surfers, bikers, or those shooting while skateboarding shaky videos are big trouble. Use GoPro mounts, such as The Handler – floating hand grip or Flex Clamp for handheld shooting or an extension pole to minimize the camera shake when in action.The Gorilla Tripod is a perfect mount to attach to stationary objects or opt for versatile Jaws Clamp to put on skateboards, roof racks on cars, or horse saddles for taking photos on the move.
Another best mount choice recommended for divers is a Floaty Back Door to capture photos under water. It is a brilliant option to keep your GoPro above water.
Trick 5: Experiment with mount position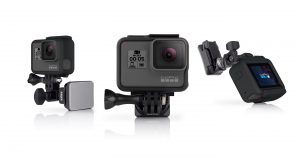 Mounting your GoPro at different positions gives you free hand to shoot diverse pictures under the same situation. Try using different types of mounts on various positions to find which spots or angles give smooth and interesting shots. For instance, mounting GoPro on a motorbike's helmet offers a rider's view, while a rear-facing GoPro captures other riders view. Thus, in the same situation, you are able to capture two aspects of the same visual situation. You can find a wide variety of GoPro mounts for different situations.
Trick 6: Use physical filters to take GoPro photos to next level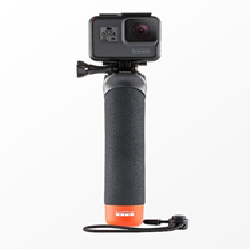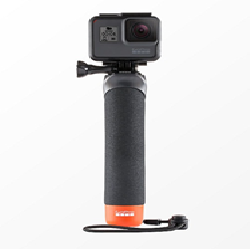 When it comes to using physical filters for your GoPro there are hosts of choices available. Just pick the right one based on your photography destination and purpose. Filters add versatility to the GoPro camera in shots. Make the best use of different types of filters available for land, aerial, and underwater shots. Filters give a clear and saturated image, cutting excess reflections, giving a unique touch to your clicks. They are capable to enhance photo colors, capture in challenging light conditions and also protect your GoPro lens.
Like Neutral Density filter works best to shoot long exposures scenes while a Polarizer eliminates glare off water and deepens the sky. For underwater shoots with GoPro Hero5 or Hero6 use Red Filters or PolarPro Aqua filters to change the blue-green color of water. A UV filter will be a good protection from sun, dust, and scratch for your GoPro lens during a desert safari spree.
So whether off to California beach or on mountain biking trail in Arizona, a right filter kit can get you incredible creative videos. To make optimum use.
Trick 7: Tip to shoot with GoPro drone camera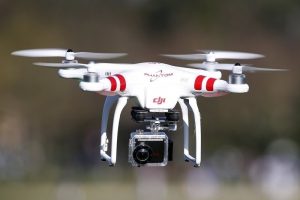 Weather condition and time of shoot can drastically impact the quality of your GoPro Karma drone videos. Look for right weather conditions in terms of natural lighting, wind situation, and temperature. Do not shoot when the sun is at its peak or at night when there, not enough light. Best is to shoot at the golden hour at sunrise or during sunset. Never try to make videos during a very windy day, in heavy rain or even in the drizzle.
Avoid shooting with GoPro Karma in extreme temperatures whether too cold or too hot. Always first wrap your GoPro camera in a towel before packing, after you use it at a very low temperature to gradually adapt it to the warmer temperature.
Trick 8: Shoot from different angles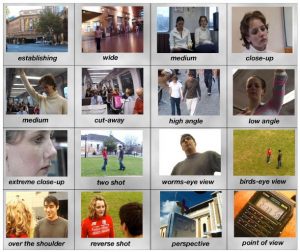 Shoot your photos and videos with different angles. During editing, stage combines the multiple shots from separate angles to make your video clips interesting and watchable.
Just in case you had a hard luck and any of your video clip get corrupts, the professional video repair software, such as Stellar Phoenix Video Repair(https://www.stellarinfo.com/disk-recovery/video-repair.php ) comes as a rescue. It can repair all types of visual and audio corruptions in videos that are not playing properly.
Even if you face the loss of any of your GoPro photos and videos, do not panic. Use Stellar Phoenix Photo Recovery(https://www.stellarinfo.com/digital-media-recovery.php ) to safely get back your lost photos and videos from your GoPro camera SD card.
Trick 9: GoPro underwater? Shoot with the sun behind you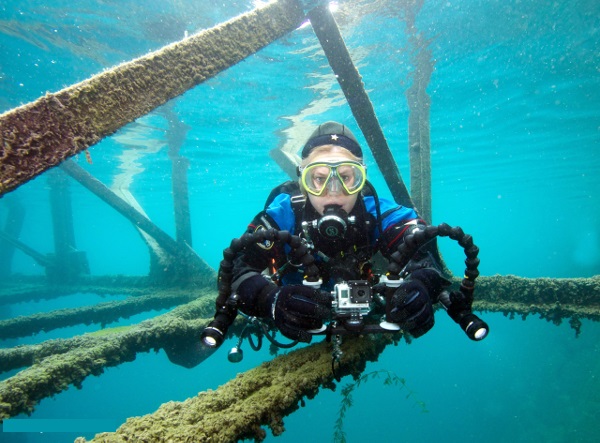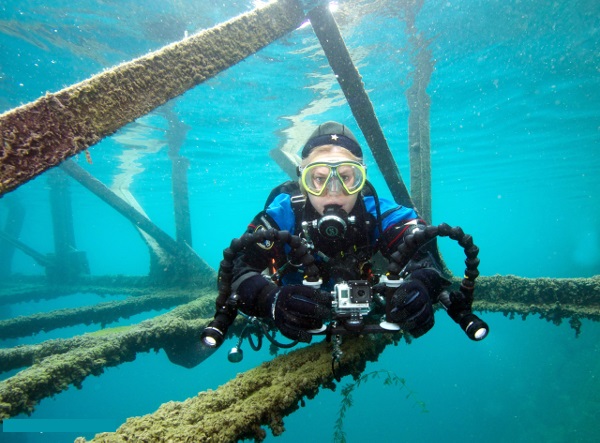 Underwater lighting is a challenge for divers, especially when shooting over 40 feet deeper locations, as it directly impacts the image quality. Thus, for all drivers out there with their GoPro, always shoot with the sun at your back, whether in deep or shallow water.
Trick 10: 4 Essentials on a skiing trip with GoPro!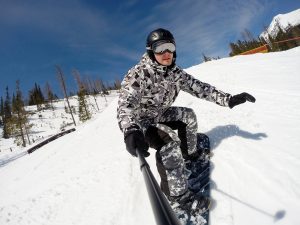 Planning a skiing and snowboarding trip to Austria or Chicago with your GoPro camera? Make sure to pack the four essentials – GoPole mount, helmet mount, chest mount, and ski mount in your backpack.
The GoPole mount allows you to capture scenes from different viewpoints and distances during skiing. Helmet Mount will give you the rider's perspective. With Chest Mount you can get impressive front footage during skiing, especially when you perform a trick in the air.
For a ground view during snowboarding or skiing, Boot or Ski Mount is the best way to get a unique view as the board glides on the snow. With this, you can even capture the rider's full photo while skiing.
Trick 11: Use insulation reflector board instead of circular reflector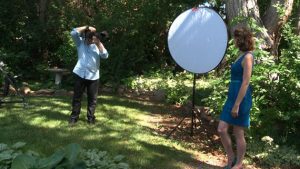 Get inexpensive insulation board instead of circular reflectors to alter lighting conditions during outdoor video shoots with your GoPro camera. It is lightweight and you can use it both sides as a reflector of white and silver.
Trick 12: Choose frame rates sensibly


Frame rates on your GoPro's video settings impact the final quality of your videos. Consider the lighting conditions and the type of shot (slow motion or fast action). In bright light use high frame rate and vice versa.
For faster videos, use higher frame rates while for slow motion, consider lower frame rates.
Conclusion
Whether an adventurist, traveler or a novice photographer, these simple photography tips are for all to take awesome GoPro photos and videos. There is no end to learning photography and as said experience is the best teacher, so if you also have more such hacks and tricks, do share with us. Till then, Happy Shooting!
Author Bio:
Prachi Sahu is a full-time Data Recovery Expert and a part-time writer who loves to roam around and explore new places across India. She also writes for news publications like Times of India (https://timesofindia.indiatimes.com/toireporter/author-Prachi-Sahu-479241926.cms) and likes to take up some volunteer work like helping people online in her spare time.