Depending on patients' medical needs, there are Over The Counter (OTC) medications and prescription medications that can both provide relief and/or healing. While this may be the case, there are still many differences between OTC medication and prescription medication. Understanding these differences is important for people to make informed decisions about their health and wellbeing, whether they be major or minor.
Access
One of the biggest differences between OTC and prescription medications is accessibility. Licensed professionals need to write a prescription for individuals, which is then filled by a pharmacist. With prescribed drugs, it's not one size fits all. The prescription is intended for one person based on their medical history, weight, gender, and more. It's also illegal to distribute prescription medication to anyone other than to who it's prescribed.
Over-the-counter medications can be purchased at pharmacies, grocery stores, and even convenience stops. Though they are not prescribed, they do have intended uses for different ailments. Dosing instructions can be found on the boxes or bottles they come in, and they can be distributed to anyone as long as they aren't being abused.
Tailored To You
Another key difference between prescription and OTC medicines is that one is tailored to you and the other is generic. Before physicians prescribe medications, they must first assess your medical history in conjunction with your current ailments and then apply their knowledge and skills to formulate a treatment plan specifically for you. A pharmacist then deciphers the prescription and fills it appropriately according to the physician's order.
OTC medications are generic and can be picked up by anyone. Whether you are dealing with allergies, colds, painful rashes, and more, there are publically available OTC medications you can purchase at your local pharmacy.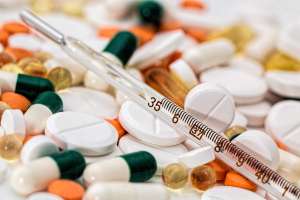 For example, people who are dealing with minor pains and cramps look to ibuprofen or acetaminophen for relief. A prescription may be the better option for those who deal with more severe, chronic pain, as it is formulated to be stronger and more potent than your typical OTC medicines. Learn more about working with your provider to provide you with tailored medication to help relieve your pain.
Cost
When compared, the cost difference between these types of medications is also significant. The price of medications that you can purchase at the store will be a lot cheaper than prescribed medication, simply because of the dosage, formulation, etc. In addition to that, manufacturers who create prescription drugs can price their medications accordingly. As for OTC medication, with the OTC market being so saturated with competitors, the price for these remedies are much more affordable.
Prescribed medications can usually be covered by most insurances, with patients only needing to pay a deductible to receive their prescription. OTC medications are not generally covered by insurance and consumers are to pay full price for them.
Different FDA Regulations
While both types of drugs need to go through an FDA review process, prescription drugs have a more extensive process to ensure they are safe. They must go through clinical trials with animals and humans, and also submit a New Drug Application (NDA) through the FDA.
OTC medications go through a similar process called an OTC Monograph Process to ensure their safety and effectiveness. An NDA is a confidential filing, while the OTC Monograph process is public information with its own set of regulations.
Though each type of medication is different between regulations, access, and formulation, they all need to be taken with caution and used as directed. And though OTC medication can be bought directly off the shelf, it's a good idea to ask your doctor about taking them, especially in addition to any prescribed medications.