In times of financial uncertainty, or really, any time, many of us are looking to make economies on our spending whenever possible. When it comes to non-essentials such as gaming that serves as a hobby, it can be hard to justify spending money if we don't have a ton of it in excess just lying around.
So how can you be a more economical gamer without missing out on a lot of the fun? Of course, most games that require you to buy stuff within them also allow you to play them without doing so, just at a reduced functionality. Then there are the currencies you can earn within a game by merely achieving certain goals or completing levels, for example.
But sometimes, in order to enjoy yourself, you are going to need to get that currency, so we are here to advise you how to get Robux without paying.
What is Robux?
Robux is the in-game currency of Roblox, which is an MMO (massively multiplayer online) game. Players can actually design and create their own games to share with users, and they can also play games made by others. There is a wide variety of genres in which to create a virtual world from role-playing to racing to simulations. With over 100 million players online every month, Robux is hugely popular.
Within the game, the currency Robux is used to buy all the items in the catalog, and it costs actual money to purchase. It can be used to upgrade or change your personal information, and you can buy games, passes or other developer products too.
How to get Robux without paying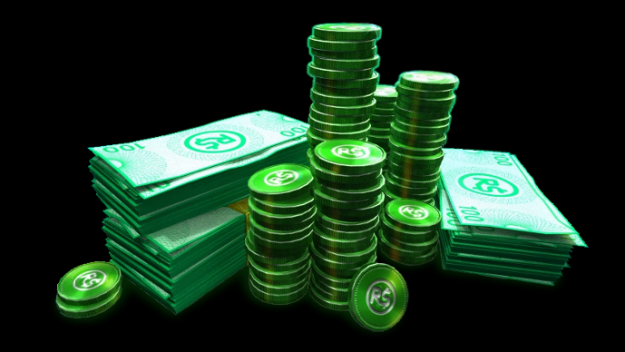 There are a couple of ways in which you can acquire Robux without having to spend money.
Earn it –
This is not done in battle or by achieving other goals, but you can still earn it in non-traditional ways. For example, as a Premium user, you will get given a chunk each month depending on the tier you sit in. Roblox Premium 1000 users get 1000 per month, for example. You can also sell things in the catalog which will earn you Robux, or you can even sell games as a developer, earning you the currency. You can also earn it when you trade with other members.
Win it –
Some influencers or companies will do giveaways or competitions with Robux as the prize. Ask around your gaming community who are the best ones to follow and hopefully you will get lucky at some point and get yourself some!
Ask your loved ones –
Gift cards do exist so these could be given to you for birthdays, Christmas or other celebrations.
Reputable providers –
Many companies offer Robux in return for things such as survey completions. These can be legitimate so do your homework. All it might take is a bit of your time and effort, and you'll have plenty to spend in no time!
Be extremely wary of generators offering you free Robux as these are pretty much always a total scam. They are acquiring your personal data in order to misuse it for their own gain. If something sounds too good to be true, it usually is!
If you can't get any without paying, it might be time to treat yourself in an online store. Just make sure you spend it wisely within the game to ensure you haven't made a bad decision!