Because Santa Monica in California happens to be one of the most popular places to live in, it can be very expensive to buy a single family home with a backyard and all the nice features that come with detached houses. However, you can buy a condo and live there if you are moving from any part of the country.
Here are the main reasons why you should buy a condo to live in Santa Monica: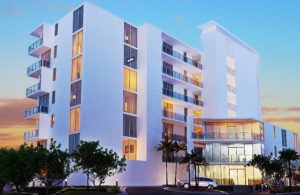 It is best to buy right now because prices can only go up
Santa Monica and the entire California is right now in the state of what real estate agents call a seller's market meaning that the property prices can only go up in future. This means that the prices of condos are also likely to go up and therefore the longer you delay buying one, the more money you could pay when you finally do decide to buy. The demand for homes across the entire state of California is high and the expert predictions for the future prices of property in Santa Monica say there will be a sustained trend of high demand and high prices. Because it seems that this will not turn into a buyer's market any time soon in the foreseeable future, it would be to your best interest to buy now than wait for later.
Live close to people of fame
By living in a condo in Santa Monica, you will finally have the opportunity of living in almost the same neighborhood as most of the celebrities and famous people that you have only seen on TV/screen. While there is no guarantee that you will meet them in person, who knows when Tom Cruise might drop down at the local grocery and meet you there? Halle Berry, The Beckhams, Ellen Degeneres, Simon Cowell, Bruno Mars and Al Pacino are just a few of the celebrities that live in Santa Monica. You may not be able to afford extravagant homes as these people live in, but a nice condo right next to them would be a good idea for you. Santa Monica is giving you a unique opportunity to live near these famous people.
Live in an area that is well connected to the rest of Los Angeles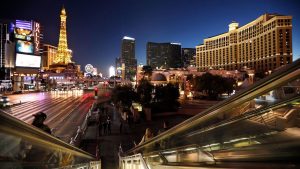 The location of Santa Monica is such that when you buy a condo there, you can connect very well and conveniently to any part of the bigger cosmopolitan Los Angeles. You can buy a condo at an affordable price and at the same time, get to live in a locality that is bang in the middle of the city of LA. You can live in Santa Monica and work anywhere else in LA. Remember, the condo is only going to cost you much less than what a regular single family home would.
It is so easy to compare prices for condos and other properties
Because of the robust property market in Santa Monica, it is easy to compare prices for different properties. Many real estate websites bring you all the information that you may need to know about living here. A simple search for the best realtors in Santa Monica on the search engines will bring you many results from which you can check for condo listings. You should know that in most other places in the state, there may not be as high listings as you will get in Santa Monica. The availability of resources detailing properties and condos in Santa Monica is good because it saves you time and brings you the results that you need fast.
A Santa Monica condo is a good investment idea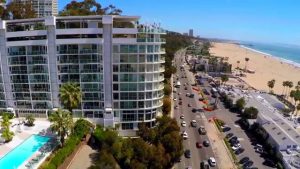 The rate of price increase in Santa Monica is higher than many other parts of the state of California and that alone is enough reason why you should own a condo here. As an investor, you should do some due diligence before buying a condo lest you pay too high a price such that the rate does not increase well over a few years in future. Even if you have invested in other properties in different parts of the state of California, it is still important to have a condo or two in Santa Monica because the rate of price increase is high.
Conclusion
If you like the above mentioned reasons to own a condo in Santa Monica, check out Santa Monica condo for sale to pick the best location for your next living place. If you are interested in buying a condo in somewhere else in Los Angeles, just check Los Angeles condo sale available right now.